KOKOMO - Band to the Stars!!
On January 9, 2016 we played a party for the family of actor Paul Rudd pictured here with our bassist Jeff, guitarist Kevin and singers Kirsten and Emmett.  Great family & friends!  And what a party!!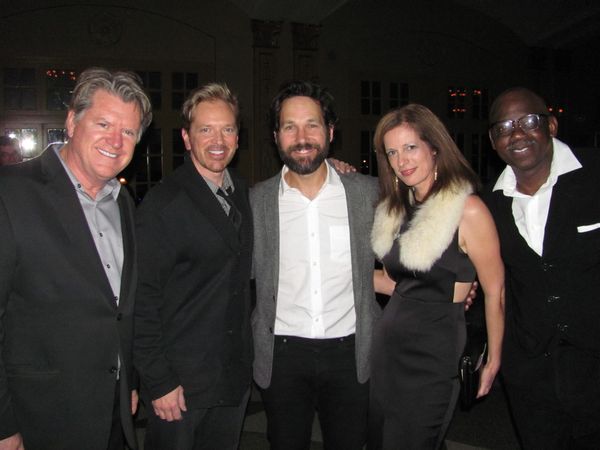 We play really great wedding receptions and one of the most memorable and notable ones ever was on September 27, 2014 at Kansas City Country Club where superstar Sheryl Crow was a guest artist with KOKOMO!
To see more about this incredible evening
click here
.
When John Travota came to town to support the Airline History Museum at the Downtown Airport, KOKOMO played the party.  The premier, once in a lifetime auction item that night was one dance with Travolta (the iconic dancer of a generation) and it went to one fortunate patron for a whopping $26,000 bid.  They danced to "Come Fly With Me" as Travota is also a pilot and an avid aviation enthusiast. 
And there's more:
 ~ When actor/comedian Rob Riggle tied the knot, KOKOMO was the band he and his wife selected for their
     wedding reception.  
 ~ KOKOMO keyboardist Alex Cordero has played with Kenny Loggins and toured with the R&B girl group En Vogue.

And the biggest KOKOMO celebrity event ever is coming!  
Stay tuned for details!